Details

Published: Wednesday, 19 February 2020 16:01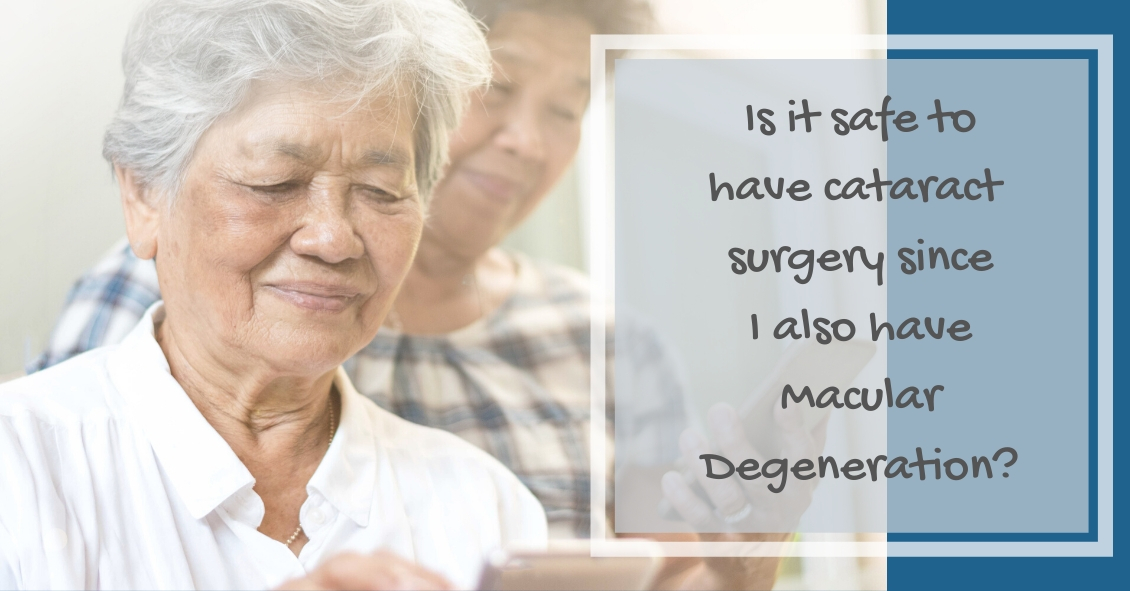 We are frequently asked if it's wise to have cataract surgery if you have Macular Degeneration.
Let's start with some background.
Cataracts and Age-related Macular Degeneration (AMD) are both leading causes of visual impairment in the elderly population.
Cataracts develop when the normal clear lens gets cloudy with age. This is correctable with cataract surgery, which involves replacing the cloudy lens with a clear, artificial lens.
While cataracts affect the front part of the eye,...